Christmas Card Glitter Bomb
$9.50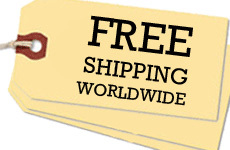 Deck the halls with lots of glitter! Spread good cheer – or grinchy jeers – with this epic Christmas card…
Perfect for people you like, love or loathe because you get to customize the message and type of glitter. Plus, it can be sent anonymously or you can take credit!
This is the Original Christmas Card Glitter Bomb, featuring a hand-written card, festive decorations and personality. And personality goes a long way.
Thanks to our ingenious breakaway compartment (not shown), glitter is specially loaded into a premium, full-size Christmas greeting card so it will pop out when opened.
This is not just an envelope with glitter poured into it. Glitter only comes out when the card is opened.
Surprise! A Christmas-colored cloud of sparkly glitter pops out all over the place. They'll be finding festive, glittery specks for days, weeks, maybe years. A reminder of the day they got glittered by someone with big-time Christmas spirit.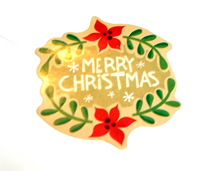 What makes our Christmas Card Glitter Bomb so special?
We're sending actual Christmas cards! Premium, full-size Christmas cards.
Each Christmas glitter bomb is custom made to order.
We hand-write your personal message inside the card. If you leave the custom message blank, we will write "You Got Glittered for Christmas!" in the card.
We hand-write the mailing address and return address
Sent anonymously from one of several U.S. postal addresses. They won't know who sent it when they open it. OR you can choose to take credit. It's up to you.
We use a mix of glitter and confetti types, sizes in festive, holiday colors.
Glitter and confetti actually pops out when opened — this is not just an envelope or card with loose glitter poured in!
We use a colorful Christmas-themed postage stamp on the card (for U.S. addresses, international may have a funky USPS international stamp or mix of cool U.S. stamps).
Cards are 100% manufactured, printed and funkified in the USA.
We put nice Christmas stickers on the envelope to make it look even more personal.
FREE Worldwide Shipping
Oh yeah, we're spreading glorious, glittery Christmas cheer. Rest assured, this will not be overlooked as junk mail. This will be enthusiastically opened! Holiday Glitter Bomb Card also available.
In stock
Categories: Christmas Cards, Christmas Fun, Custom Cards, Letters and Glitter Bombs, Glitter Bomb Cards, Holiday Cards, Holiday Themed, Office Pranks, Pranks and Mischief, Seasonal Funky Deliveries, Send Someone Glitter
Tags: Christmas, Christmas Card from Santa, Christmas Glitter Bomb, Co-worker, Custom Christmas Card, Funny Christmas Cards, Glitter, Glitter Bomb, Glitter Bomb Cards, Glitter Card, Holiday, Holiday Glitter Bombs, Merry Christmas Ya Filthy Animal, Prank