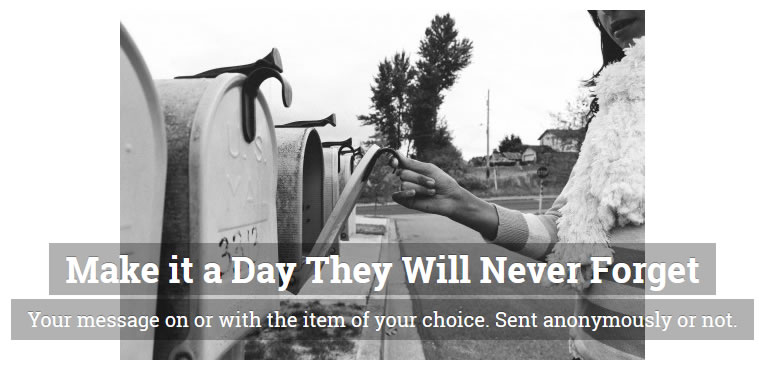 Trending Categories & Items:
Featured Funky Deliveries
POOF – Standard cards can be upgraded to Confetti or Glitter Cards.
All of our products are personalized to order. Hand-written cards, colorful decorations, fun options and special requests are always welcome! Send a Funky Delivery and see what all the excitement is about.
Made in the USA
Every order is carefully prepared in the U.S.A. and delivered from a U.S. postal address. Very cool for International orders!
Fast Shipping
We're not fooling around here. Well, we are fooling around, but we're also getting orders shipped fast. Usually same day or within a business day.
Safe & Easy
It's safe and easy to order from our website and all transactions are processed by PayPal, which means it's guaranteed safe and you can use lots of payment methods.
Talk of the Town
Funky deliveries are memorable. Your delivery will be noticed and talked about by anyone that sees it opened or is told about it.