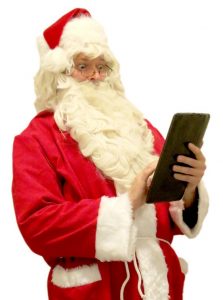 About the Funky Delivery mailing list:
When you sign up, you instantly become one of the first peeps to hear about new products, discounts and freebies. You also get a discount coupon that you can use right away.
What you won't get is junk mail because we hate junk mail and never share info.
Also, we won't be sending you email every day. Or every other day. Or a few times a week.
Reason #1: You have better things to do with your time.
Reason #2: So do we. That's why we're going to get along so well.
Credits: Photo of Santa taken by Matti Mattila.
Save
Save
Save
Save
Save
Save