Middle Finger Mail
$5.00
Send someone you know a long-distance bird. A flip off to be remembered.
That's right – give them a middle finger they'll never forget.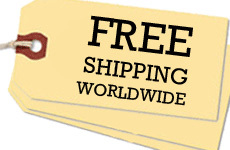 Choose from a regular flip off or an X-ray middle finger.
Simple, satisfying and hilarious!
Fun options include a custom message and glitter.
Full color printout of middle finger or x-ray version
8.5 x 11-inch, premium white paper.
Premium envelope
Hand-written addresses
Anonymous (or not, your choice)
Colorful postage stamp
Optional custom message
Optional glitter
Remember – this is supposed to be for FUN. Example: You're a Giants fan and you send one to your brother who loves the Cowboys.
Includes FREE worldwide shipping.