Diversión Sorpresa Tarjeta de Cumpleaños Glitter. Brillo artesanal. Tarjeta de Cumpleaños Divertida
Tarjeta de bomba de cumpleaños de cumpleaños en español – Así es, una bomba de brillo en español para amigos y familiares. ¡Envío gratis a todo el mundo! (Translate Page to English)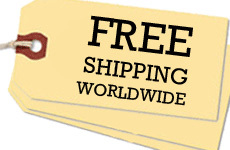 Envía una tarjeta de cumpleaños con una bomba de brillo. (Brillo artesanal sale de la tarjeta de cumpleaños)
Una tarjeta divertida para enviar amigos o familiares.
Incluye su mensaje personalizado en el interior.
Incluye envío gratuito a todo el mundo.
Las opciones divertidas incluyen tarjetas deportes, tarjetas de pokemon y boletos de lotería falsos.
Diversión para todos, amado por todos.
La mejor tarjeta de cumpleaños sorpresa para personas de cualquier edad.
El brillo de colores se carga especialmente en una tarjeta de felicitación de cumpleaños en idioma español de primera calidad, por lo que se abrirá cuando se abra.
Un elemento divertido y de alta calidad que funciona para difundir el buen ánimo. ¡Este año, envía algo que recordarán!
En el frente.
¡Feliz Cumpleaños!
Dentro de la tarjeta.
¡Te deseo un cumpleaños fantástico!
Que tu día especial este llene de toda clase de felicidad.
Características especiales…
Sus mensajes están escritos a mano.
Enviado anónimamente desde una misteriosa dirección de devolución. Anónimo o no. Tú decides.
Colorida mezcla de colores, formas y tamaños.
Brillo aparece cuando se abre.
Coloridos sellos postales de Estados Unidos.
Etiquetas engomadas alegres del cumpleaños en sobre.
¡Envío gratis a todo el mundo!
$

9.50
Spanish Birthday Card Glitter Bomb – Feliz Cumpleanos
Spanish Language Birthday Glitter Bomb Card? That's right, this is the original glitter bomb for Spanish speaking friends and family!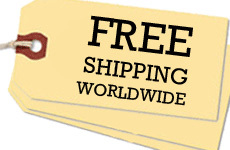 This is a premium birthday card that offers a fun surprise. It's perfect for brothers, sisters, parents, friends and family. It works for people of any age because you get to personalize the message and customize it with add-ons and options! Plus – worldwide shipping is free.
Haga clic aquí para ver la versión en español de esta página.
Thanks to our ingenious breakaway compartment, glitter is specially loaded into a premium-quality Spanish Language birthday greeting card so it will pop out when opened. This is not just an envelope with glitter poured in – glitter does not come out until it is opened!
Surprise! A colorful splash of sparkly glitter pops out for a fun, memorable mess! They'll be finding little sparkly specks for days, maybe longer – a reminder of the time they got glittered by someone awesome (you) for their birthday.
It's a fun, high-quality item that works at spreading good cheer (and good glitter). This year, send something memorable!
On the Front
Happy Birthday (¡Feliz Cumpleaños!)
Inside the Card
Birthday Cake Version: Wishing you a fantastic birthday! (¡Te deseo un cumpleaños fantástico! )
Cool Design Version: May your special day be filled with every happiness (Que tu día especial este llene de toda clase de felicidad)
What makes this Spanish Language Happy Birthday Glitter Bomb Card so special? Características especiales…
We hand-write your personal message inside the card and hand-write the envelopes.
Sent anonymously from an unlisted U.S. postal addresses for added mystery – or let us include your return address.
Fun mix of birthday glitter colors and types. .
Glitter actually pops out when opened — this is not just an envelope or card with glitter poured in!
Colorful US stamp on the envelope.
Cheerful birthday stickers on the envelope – this will be enthusiastically opened!
Free Worldwide Shipping!
$

9.50