Christmas Flip Off Letter – The Christmas Bird – Middle Finger Mail Prank
$4.99
If you're going to send someone a bird by mail during the holidays, then deliver that middle finger in a way that really lets them know how wildly sarcastic you are.
Sending someone you know a long-distance Christmas flip-off is seconds away.
A holiday F-U to be remembered.
This is the middle finger they'll never forget.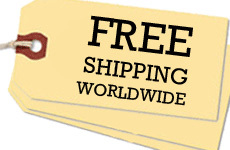 Choose from a regular flip off or an X-ray middle finger.
Simple, satisfying and hilarious!
Fun options include your custom message, glitter and dick confetti.
Premium-Quality Holiday Stationary Paper with "Ho Ho Ho" at the top
Full color printout of middle finger or x-ray version
8.5 x 11-inch, premium white paper.
Premium envelope
Hand-written addresses
Anonymous (or not, your choice)
Colorful Holiday Postage Stamp(s)
Optional custom message
Optional glitter and/or confetti – including dick-shaped confetti
Includes FREE worldwide shipping.