Dick Confetti Bomb Card
$9.50
Our Dick Confetti Bomb provides epic, raunchy fun. Glittery penis-shaped confetti pops out of a fun card when opened to reveal your custom message hand-written inside.
Multiple card types with fun options to choose from, personalized style and fast, free worldwide shipping. Simply the best.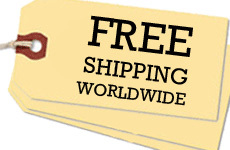 If you're looking for a surprising, memorable card, then this is it. Great for birthdays, bachelorette parties, co-workers – you name it!
Thanks to our ingenious breakaway compartment, colorful dick-shaped confetti actually pops out when opened.
Poof! A colorful splash of dicks pops out all over the place.
Don't be fooled by imitators! This is the real deal. The best Dick Confetti Bomb Card out there – and it's delivered in a premium quality, full-sized card.
Fun options
Custom made to order.
Penis shaped Confetti pops out when opened.
We hand-write your personal message inside the card.
We hand-write the mailing address and return address
Sent anonymously from an unlisted U.S. postal address. We do not include your name or ours inside the card – BUT you can choose to include your address as the return address
You can add glitter or other confetti shapes.
Colorful U.S. postage stamp(s) on the envelope.
Colorful stickers on the envelope to make it look more personal. This will be enthusiastically opened!
Free worldwide shipping.
Note: We also offer other Glitter Bomb Cards and Letters. For the sake of secrecy, cards will not be exactly like the cards shown (styles/colors vary). This is intended for adults only.
In stock