Thanksgiving Confetti Card
$9.50
The fun Thanksgiving Card that everyone remembers getting!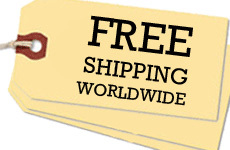 This Thanksgiving card offers a festive way to welcome the holiday season!
A Thanksgiving memory everyone will enjoy! Great for friends, family, adults and kids because you get to customize the message and options.
Festive, Thanksgiving-themed confetti is specially loaded into a full-size, premium-quality Thanksgiving greeting card so it will pop out when opened for a fun surprise.
Thanksgiving Confetti comes in various shapes (ie: maple leaves) and fall colors. Some of it is similar to glitter, only larger so it's easy to cleanup.
They'll always remember the time they got a confetti card for Thanksgiving – which means they'll probably think of you every time they get a Thanksgiving card in the mail. It also makes a fun "Thank You" card for someone who invited you to Thanksgiving dinner.
What makes our Thanksgiving Confetti Card so special?
We send real full-sized, premium Thanksgiving greeting cards!
Each card is custom made to order according to your specs.
We hand-write your personal message inside the card.
We hand-write the mailing address and return address on the envelope.
Sent anonymously from an unlisted address for extra mystery and surprise – OR you can take credit.
We use a festive mix of Thanksgiving and Autumn themed confetti
Confetti actually pops out when opened — this is not just an envelope with loose confetti poured in!
We use a colorful US postage stamp on the card (International may have a cool International stamp).
We put eye-catching Thanksgiving-themed stickers on the envelope to make it nice and personal.
Worldwide shipping is FREE!
This will not be overlooked as junk mail. This will be enthusiastically opened!