Happy Birthday Pop Up Card
$5.50
One of the most searched for cards right now is for Pop Up cards. This birthday pop up card delivers a fun surprise when opened.Kick it up a notch and let us add some birthday confetti to the card so it spills out when opened.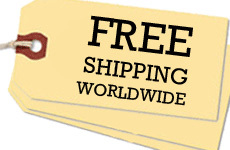 Pop Up cards are memorable!
What makes our Birthday Pop Up Card so unique?
Each birthday card is personalized to order according to your preferences.
We hand-write your custom message inside the card.
We hand-write the envelope.
Sent anonymously from an unlisted address for extra mystery and surprise – OR you can take credit.
We can add a festive mix of birthday themed confetti (balloons, party hats & more)
We use colorful US postage stamps on the envelope.
We put eye-catching birthday-themed stickers on the envelope to make it even more personal.
Worldwide shipping is FREE!
This will not be overlooked when it arrives – it will be enthusiastically opened and enjoyed!
Out of stock