Birthday Card Glitter Bomb
$9.50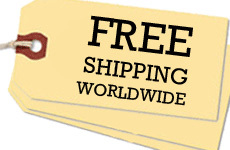 This is the ultimate birthday surprise card – and it works great for anyone because you get to customize the message!
Thanks to our ingenious breakaway compartment, glitter is specially loaded into a premium-quality birthday greeting card so it will pop out when opened. This is not just an envelope with glitter poured in – glitter does not come out until it is opened!
Poof! A colorful cloud of sparkly glitter pops out for a fun mess! They'll be finding little sparkly specks for days, weeks, maybe longer. A reminder of the birthday they got glittered by someone with an awesome sense of humor (you).
Don't be fooled by imitators. This is the Original Birthday Glitter Bomb Card.
This is a fun, premium-quality item that brings good cheer. So this year, send something memorable!
What makes our Birthday Glitter Card so much better than the copy-cats?
More options and multiple ways to customize make it fun and memorable!
Each glitter bomb is custom made to order – by hand.
It's a nice, real, 5×7-inch birthday card!
We hand-write your personal message inside the card. If you leave the custom message blank, we will write "You Got Glittered for your Birthday!" in the card.
We hand-write the mailing address and return address on the envelope
Sent anonymously from one of our unlisted U.S. postal addresses for added mystery or you can take credit.
We use a mix of glitter colors and types and you can choose from different types.
Glitter actually pops out when opened — this is not just an envelope with glitter poured in! There is a special breakaway compartment that delivers a splash of glitter.
We use colorful US postage stamps on the card (for U.S. addresses, international may be metered).
We put a cheerful birthday sticker on the envelope to make it even more personal. This will not be overlooked as junk mail and will be enthusiastically opened!
It's affordably priced.
Printed and made 100% in the USA.
Free Worldwide Shipping!
Want to pick a specific card? You can upgrade any of our Birthday Cards to glitter bomb cards.
So… what's your card going to say?