Football Fan Glitter Bomb
$9.50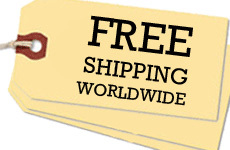 It's a long, grueling season. You win some, you lose some.But what really matters is that someone you know has a habit of dissing your team.
That someone deserves to be glitter bombed. And you totally know who that is. Admit it.
So, for the sake of your football fan pride, it is your duty to drench them in glitter.
How's it work? Thanks to our ingenius breakaway compartment, glitter pops out when the glitter bomb card is opened revealing your personal message.
Poof. A colorful cloud of clingy, sparkly glitter goes all over the place. What a mess! They'll be finding little sparkly specks for days, weeks, maybe years. A reminder of the day they got owned by someone awesome (that's you).
Perks:
Your message is hand-written inside the card.
Envelope addresses are hand-written
Premium, 5×7 greeting card in eye catching color envelope
Sent anonymously from an unlisted address (or you can take credit)
Colorful stickers on the envelope to get attention.
Colorful US postage stamp
Free worldwide shipping
Here it is. The one and only…
Football Fan Glitter Bomb.
Out of stock