Holiday Confetti Card
$9.50
Send a fun, personalized card this holiday season. Choose from Christmas, Season's Greetings and Happy New Year cards and send a card to remember.People LOVE these cards. It adds excitement to their day that they will not soon forget.
We can send it anonymously for added mystery – or you can take credit on the envelope!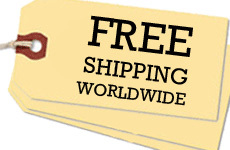 Cards include your personal message, hand-written inside with colorful stickers and fun options to make them smile.
Stop Sending the Same Old Holiday Cards!
Thanks to our ingenious breakaway compartment (not shown), glitter and/or confetti is specially loaded into a premium quality, full-size greeting card.
Surprise! A colorful burst of sparkly shapes pops out – followed by a BIG laugh.
What makes our Holiday Confetti Card so special?
We're sending real, premium, full-sized Christmas cards.
We hand-write your personal message inside the card. If you leave the custom message blank, we will write "You Got Glittered" in the card.
We hand-write the envelope addresses
Sent anonymously from an unlisted postal address – or we can use yours.
Choose a glitter or confetti type from our festive, holiday styles.
Glitter and/or confetti actually pops out when opened — this is not just an envelope or card with loose glitter poured in!
We use a colorful, fun holiday-themed postage stamps (super cool for international orders).
Cards are 100% manufactured, printed and funkified in the USA.
We put nice seasonal stickers on the envelope to make them eager to open it.
FREE Worldwide Shipping
In stock