Kids Christmas Glitter Bomb Card
$9.50
Flash Sale – Only $7.99 shipped anywhere in the world. Hurry while supplies last! So what if you already sent a card for Christmas – send another one that's fun!
---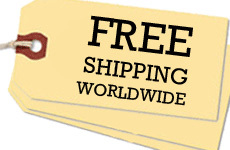 We may be famous for our Original Glitter Bomb, but the truth is – kids LOVE these cards. Really. Not kidding here. They absolutely love getting one of these.
We can send it anonymously for that element of mystery that kids love so much – or you can take credit on the envelope!
Your card features a hand-written card, colorful stickers and fun options to make them smile.
Stop Sending the Same Old Card!
Thanks to our ingenious breakaway compartment (not shown), glitter is specially loaded into a premium, full-size Christmas greeting card so it will pop out when opened. That's when your hand-written message is revealed inside.
Surprise! A Christmas-colored cloud of sparkly glitter pops out – followed by a BIG smile and your personal message.
What makes our Kids Christmas Card Glitter Bomb so special?
We're sending actual Christmas cards! Premium, full-size Christmas cards.
Each Christmas glitter bomb is custom made to order.
We hand-write your personal message, up to 350 characters, inside the card. If you leave the custom message blank, we will write "You Got Glittered for Christmas!" in the card.
We hand-write the mailing address and return address
Sent anonymously from one of several U.S. postal addresses. They won't know who sent it when they open it. OR you can choose to take credit. It's up to you.
We use a mix of glitter types, sizes in festive, holiday colors.
You can choose larger, easier to clean up glitter (best for kids under 6).
Glitter actually pops out when opened — this is not just an envelope or card with loose glitter poured in!
We use a colorful, fun Christmas-themed postage stamp on the card (super cool for international orders).
Cards are 100% manufactured, printed and funkified in the USA.
We put nice Christmas stickers on the envelope to make them go crazy to open it.
We have kids too! We take the time to make these special.
FREE Worldwide Shipping
Note: We also offer a Holiday Glitter Bomb Card (Season's Greetings & non-Christmas options).
Out of stock