Halloween Confetti Card
$9.50
The Halloween Card that everyone remembers getting!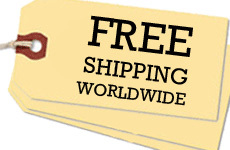 This Halloween Prankenstein Opportunity is even funkier than ever thanks to fun options and add-ons!
Order now with delayed-delivery so it arrives closer to Halloween day!
This is Halloween fun for everyone! Great for friends, family, adults and kids because you get to customize the message and options.
Festive Halloween confetti is specially loaded into a full-size, premium-quality Halloween greeting card so it will pop out when opened for a messy surprise. Confetti comes in various sizes and some of it is similar to glitter, only larger so it's easier to cleanup. (Messier alternative with additional adult options.)
They'll always remember the time they got a confetti card for Halloween – which means they'll probably think of you every time they get a Halloween card in the mail.
What makes our Halloween Confetti Card so special?
We send real full-sized, premium Halloween greeting cards!
Each card is custom made to order.
We hand-write your personal message inside the card.
We hand-write the mailing address and return address on the envelope.
Sent anonymously from an unlisted address for extra mystery and surprise – OR you can take credit.
We use a festive mix of Halloween themed confetti (bats, pumpkins, ghosts, etc.)
Confetti actually pops out when opened — this is not just an envelope with loose confetti poured in!
We use a colorful US postage stamp on the card (International may have a cool International stamp).
We put eye-catching Halloween-themed stickers on the envelope to make it look nice and personal.
Worldwide shipping is FREE!
This will not be overlooked as junk mail. This will be enthusiastically opened!
In stock