Halloween Card Glitter Bomb
$9.50
This is the ORIGINAL Halloween Glitter Bomb Card – Accept NO substitute!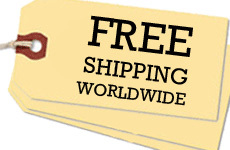 This FUN Halloween Prankenstein Opportunity is even funkier than ever thanks to fun options and add-ons!
This is Halloween fun that works great for anyone because you get to customize the message and choose the glitter type and amount.
Glitter is specially loaded into a full-size, premium-quality Halloween greeting card so it will pop out when opened.
Poof! A Halloween-colored cloud of clingy, sparkly glitter pops out all over the place. What a fun mess! They'll be finding little sparkly specks for days. A reminder of the Halloween they got something memorable in the mail from someone amazing (you).
What makes our Halloween Glitter Bomb Card so great?
We send real full-sized, premium Halloween greeting cards!
Each card is custom made to order.
We hand-write your personal message inside the card. Leave the message blank and we will write "BOO Got Glittered!" inside.
We hand-write the mailing address and return address
Sent anonymously from a mystery address – or you can choose to take credit.
We use a mix of glitter sizes with festive, Halloween colors.
Glitter actually pops out when opened — it's not just an envelope with glitter in it.
Colorful US postage stamp(s) on the envelope.
Eye-catching Halloween-themed stickers on the envelope makes it look nice and personal.
Worldwide shipping is FREE!
This will not be overlooked as junk mail. This will be enthusiastically opened!
Note: If the card you choose suddenly sells out, we will substitute with a similar card.